Kawaii Berry Bandanas feature a playful print or clever saying in vinyl heat transfer and are "guaranteed to make your dog awesome" according to a satisfied customer.
Construction & Closures
The free edge is finished in a serged rolled hem and the neck band is finished with a bias facing. They feature a snap closure with elastic band for comfort and ease of dressing.
All colors are approximated in the computer generated images and snap colors may change depending on stock on hand or colors that best match or contrast the fabric design. The elastic band closure will be of a matching or contrasting color that best compliments the design.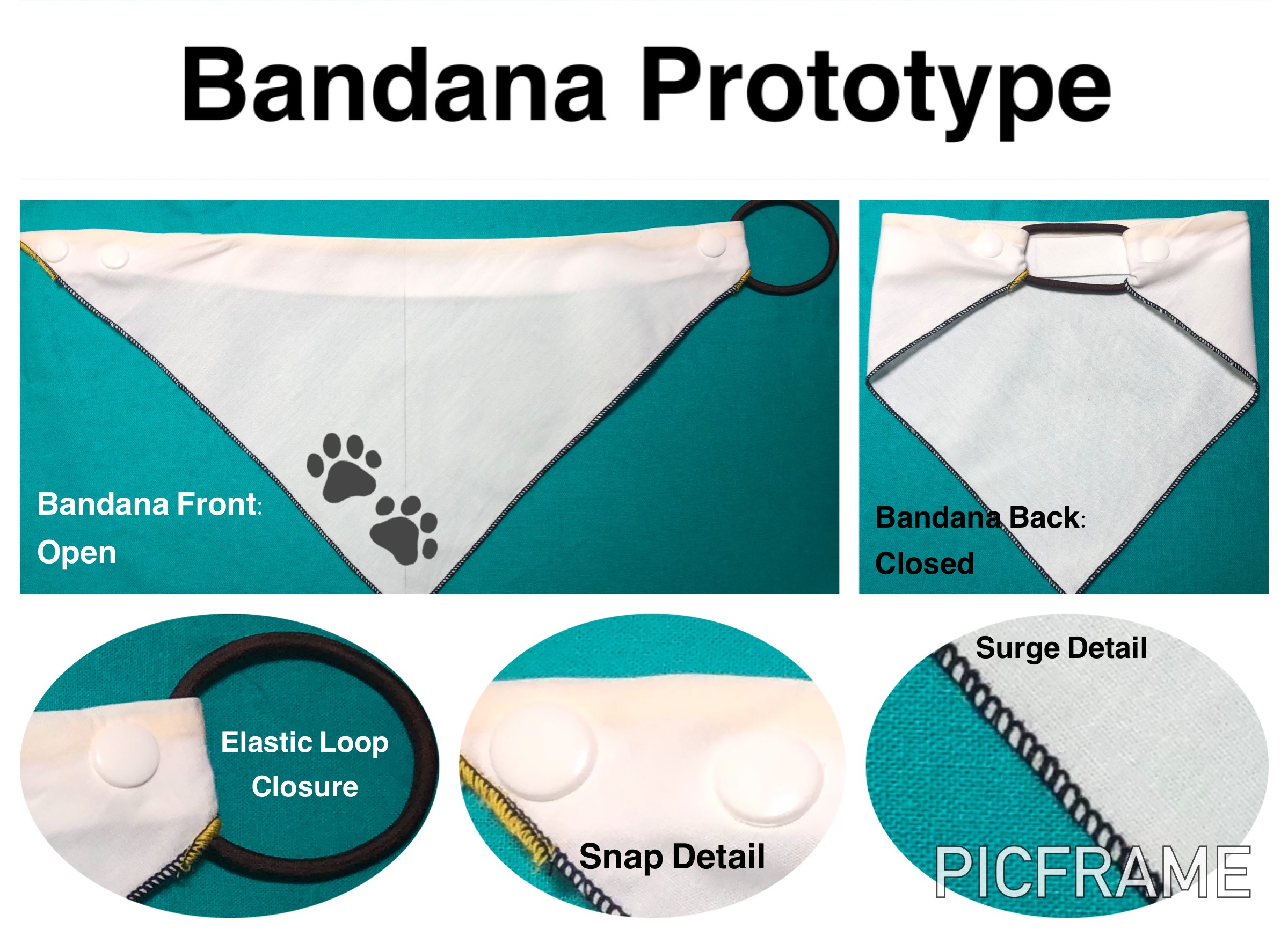 Laundering
Bandanas are fully machine washable in cool water, tumble dry low, and feature a Turkey Seal of Approval from Taylor, our very own Director of Snuggles.
Like a more crisp bandana? Hit the edge with a little heavy spray starch and press with an iron to set.
How to Wear
Kawaii Berry Bandanas are easy to wear!
Either un-snap the elastic loop, apply to pets neck, and snap closed through the elastic loop.
or
Simply pull over your pups head and pull into place on their neck.
Once applied some gentle folding or manipulating may be needed to make it just right.