Vintage Floral Dress: Minifee (Below Knee)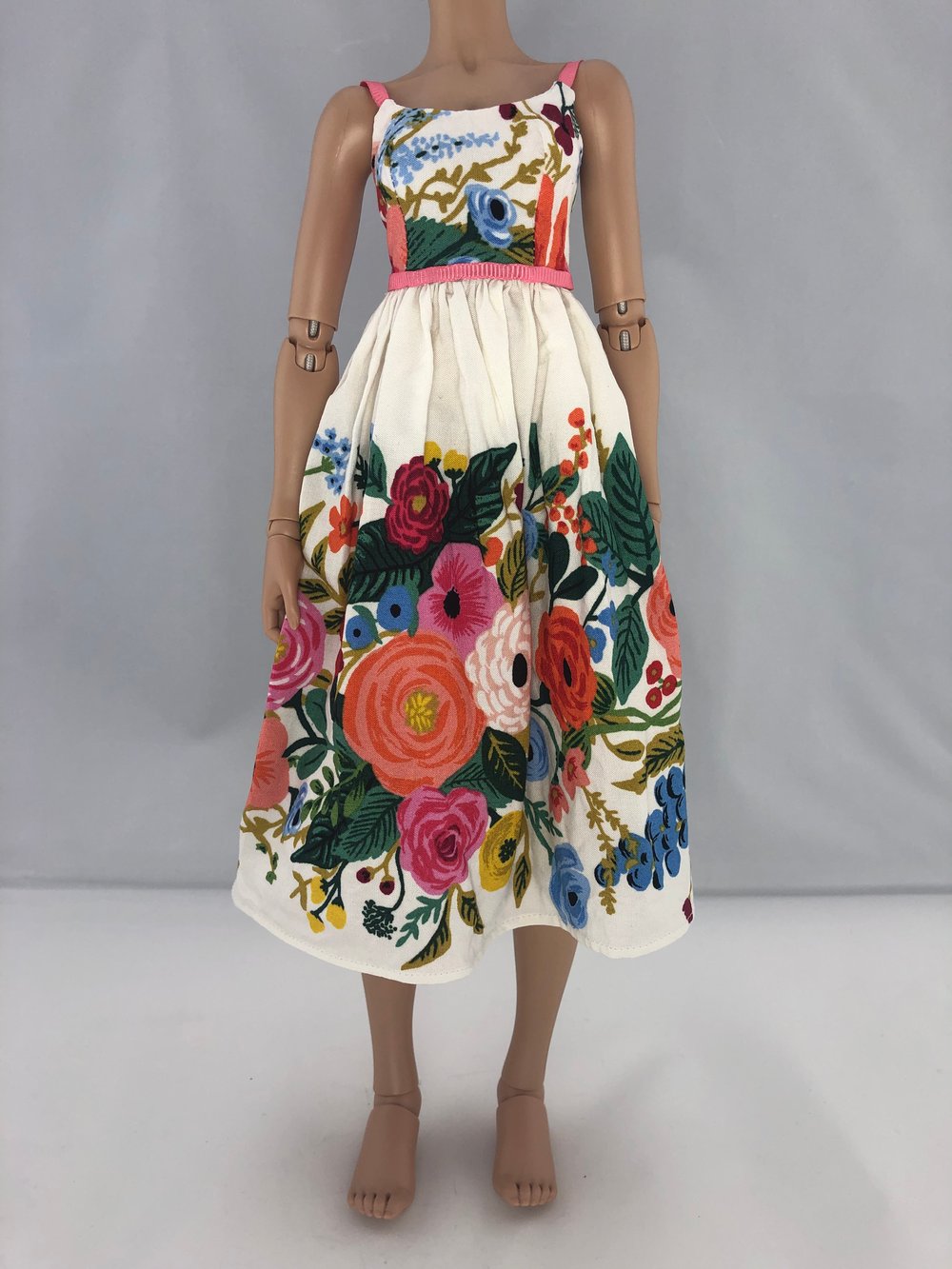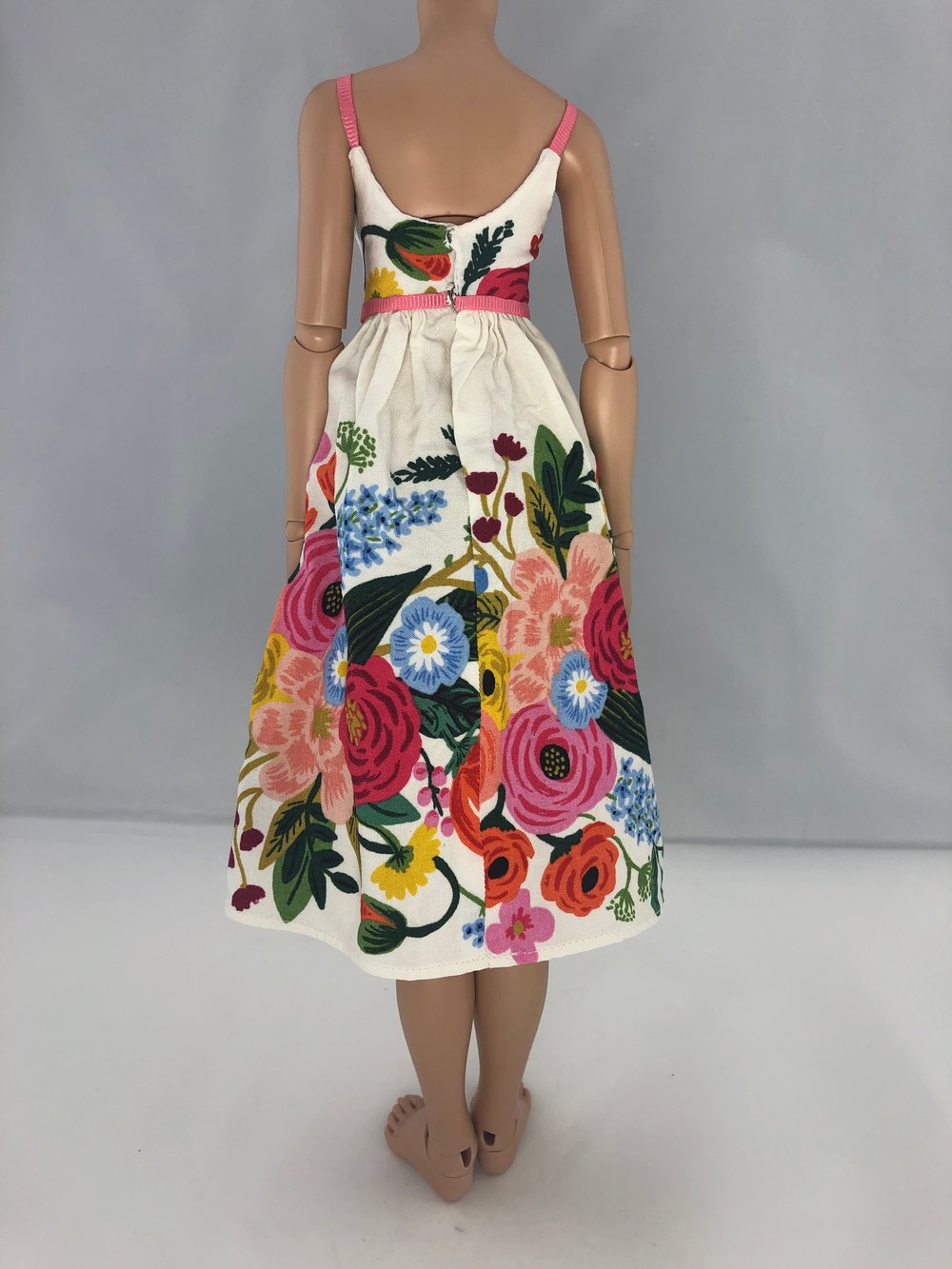 Won't she look beautiful in this gorgeous floral dress with matching pink straps and belt?
Features a fully lined bodice that snaps closed in the back. This dress finishes a bit below the knee for a long sleek look.
Includes one dress
Created for Minifee and will not fit other dolls.
Doll, wig, and stockings not included.
 This set contains small items and is not intended for use by children. It is intended to be used for gentle play by collectors of Ball Jointed Dolls.
Check me out on Instagram @kawaii_berry to be the first to see shop updates, current projects, and how I create pieces for the shop.
Questions? Don't hesitate to ask!